ALS of Utica was founded by Sherry DePerno in March of 2003 and is approved by the IRS as a 501(c)(3) non-profit organization.
All of the board and committee members are volunteers and receive no money for their time and dedication.
ALS of Utica is committed to providing PALS (person with ALS) and their families a guide to:
Maneuver a diagnosis of ALS

To inspire them to believe that their life does not have to be over, just different than planned.

Assurances that technology and nutrition can help to live longer, fulfilling lives.

Provide skills by which families and friends can raise money for PALS

Along with knowing that no one will embark on this journey alone
We are on hand to give emotional and financial support all while preserving the dignity of each patient.
ALS (Amyotrophic Lateral Sclerosis) is also known as Lou Gehrig's disease. ALS is a fatal disease that attacks the nerve cells (motor neurons) in the brain and spinal cord that control voluntary muscle movement and muscle power, eventually leaving the patient completely paralyzed. As the muscles waste away, a person with ALS loses their ability to walk, speak, swallow, and eventually breathe. Yet in most patients their mind remains unaffected. 
ALS is not a rare disease. A little over 5,600 people in the U.S. are diagnosed with ALS each year, every 90 minutes someone dies of ALS. ALS can strike anyone, at any age, without regard to race or ethnic background. Approximately 80% of cases begin between 40-70 years of age.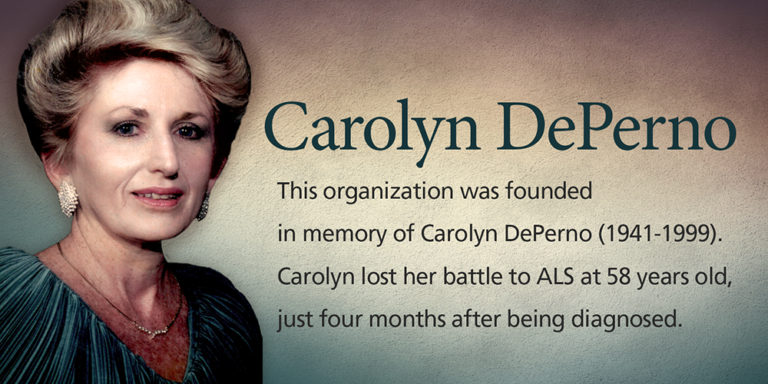 Sherry DePerno, Board President & Executive Director
Yvonne Buehler, Secretary/Treasurer
Sue Giglio, Patient Advocate
David Abdoo
Judy Galimo
Julie McCarthy
Danielle Padula
Advisory Board: Dr. Joanne Joseph